We are giving away Halloween bags with some Halloween goodies inside!
Please join us on Tuesday, October 26th, or Thursday, October 28th, from 2:00 to 7:00 to pick up your free Halloween goody bag! All you need to do is drive up and we will get you the bags. Happy Halloween!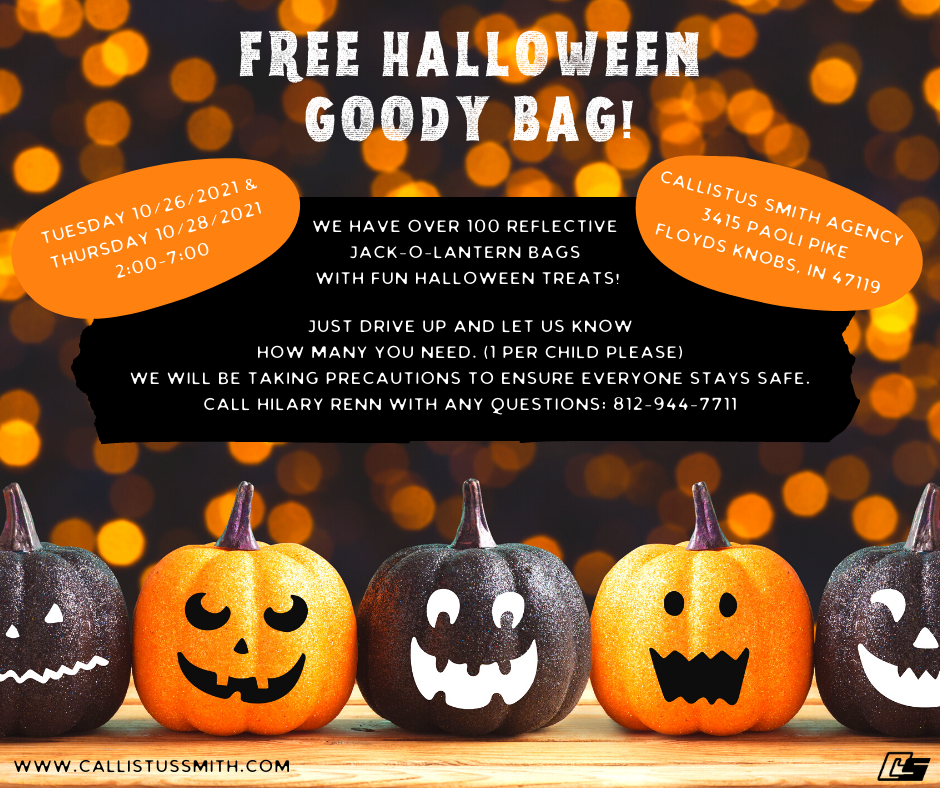 Please let Hilary Renn know if you have any questions. You can call 812-944-7711, email info@callistussmith.com, or submit a contact request below. Thank you!